"We must make lying wrong again," writes UN Secretary-General Antonio Guterres in Our Common Agenda. He wants to create a "global code of conduct" that promotes the integrity of public information and wants to improve people's experiences of public institutions and basic services and create "inclusive" exercises that include citizen views and their "ideas about the future". This work also includes a reformed international tax system and a common structure for financial integrity to address illegal financial flows. All in all, this means that we are approaching Orwell's 1984 by leaps and bounds by establishing a form of "Ministry of Truth" under the UN mandate and control. Deviants from the correct doctrine also risk being denied access to financial services.
Through the Internet, people have been able to share information with each other in a way that was not possible before. According to the UN, this has not been entirely a good thing. People risk sharing "incorrect" information. It is therefore considered central to address what they term "infodemics" (the spreading of "dangerous" global rumors) and "false information". Large-scale misinformation and undermining of "scientifically established facts" are seen as extremely serious problems.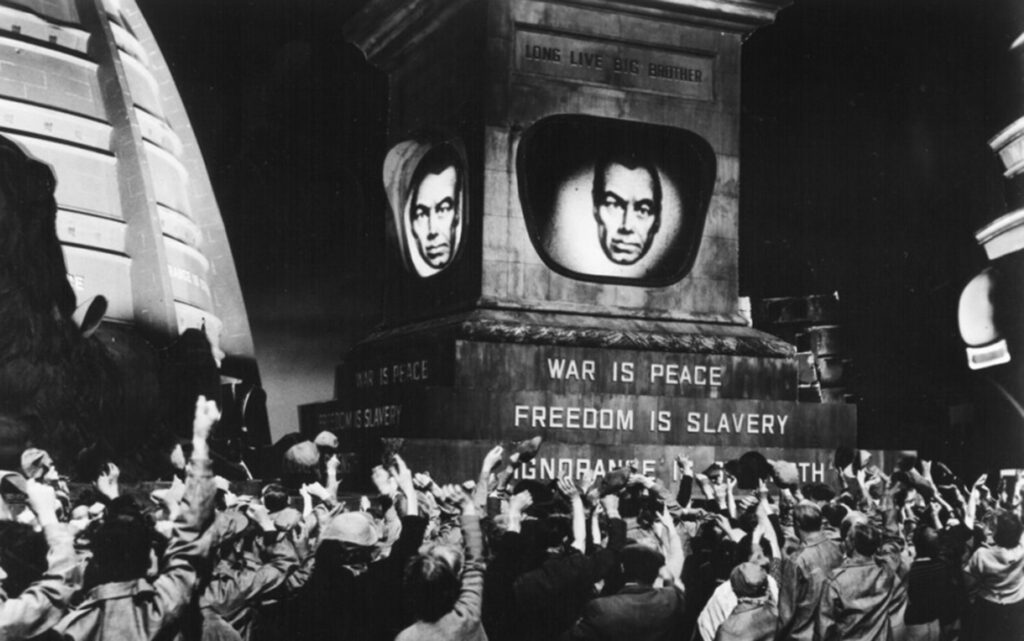 For example, objectivity is considered to lead the public in the wrong direction. As described in Our Common Agenda:
The goal of giving equal balance to competing points of view can come at the expense of impartiality and evidence, distorting the public debate. The ability to cause large-scale disinformation and undermine scientifically established facts is an existential risk to humanity.
This problem is something that is specifically related to the management of COVID-19.
…public distrust of governments and government distrust of publics made it harder to maintain consensus behind public health restrictions on COVID-19
This area, together with climate change, is of course central to the UN and its allies. The World Economic Forum (a UN Agenda 2030 partner since 2019) described the problem of "infodemics" in relation to pandemics as early as in its first Global Risks Report from 2006. The same report also called for a top-down monitoring of global risks using satellites.
The problem was also raised in WEF's latest Global Risks Report from 2022. This paints a serious threat to science, which means:
Censure, denial and/or scepticism towards scientific evidence and the scientific community at a global scale, resulting in a regression or stalling of progress on climate action, human health and/or technological innovation.
They therefore call for a common and "empirically" backed consensus on facts and science so that the citizens of the world have access to the "correct" and verified information. It is simply put UNs (IPCCs, WMOs and WHOs) and WEFs "scientific" truths that should prevail.
The fact that this procedure and ideas of "scientific consensus" are directly incompatible with the scientific method does not concern these actors because they still know what is best for us. Instead, there is a call for a form of "Ministry of Truth" that can evaluate and classify the information. This work will also be performed by their own well-drilled change agents.
According to Guterres, the United Nations has a key role and will strengthen its work based on role models such as IPCC, WMO's Scientific Advisory Panel and the UN's own Verified initiative. This indicates that a new medieval darkness for free opinion and free research is imminent.
Guterres also proposes regulations on social media, strengthened information legislation and that science and expertise should have a stronger voice by, for example, assigning science commissions a role in decision-making.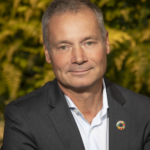 This technocratic procedure has already been introduced in Sweden through the Climate Policy Council established in 2017. A supra-governmental council with the task of overseeing how well the government meets its climate goals. Only experts faithful to the agenda are appointed to this overseeing committee. The Climate Policy Council is chaired, for example, by the Swedish Research Council Formas newly appointed Director General and former UN staff member and Stockholm Environment Institute director Johan Kuylenstierna. A staunch advocate of the Global Goals and Agenda 2030 that now can review and influence government policy as well as align the research at the universities with the "right" values and direction.
This has far-reaching consequences and, of course, risks effectively paralyzing all forms of debate on issues that the UN considers "sacred", while "scientific" expert councils erode democracy. Scholars, researchers, journalists and others who question the science or come to the "wrong" conclusions can be abruptly dismissed, shut down and branded as liars or deniers of science (which of course is already happening, especially in relation to the climate issue and the management of COVID-19). For a politician, it may be enough to attend a conference that does not preach the "right" message.
As Rockefeller Brothers Fund wrote in their Annual Review as early as 2005:
From our vantage point as a philanthropy that has been supporting work on climate change for more than 20 years, it is clear to us that the scientific certainty of global warming is no longer worth debating. The naysayers have been revealed to be few, well paid, and partisan—self-serving ideologues on a premeditated mission to distract us from properly tending to the burning issue of our time. From now on let's just supply them with a toga and a fiddle and pack them off to Rome. We have no time to waste in shouldering the burden of responsibility that falls on our shoulders.
In April 30, 2019, an extraordinary Rockefeller Family-supported town hall, Covering Climate Change, was held at the Columbia Journalism School with the objective of changing how climate change is reported in the media. There was a wide agreement on the urgency of pushing climate change to the fore in the media, and that the very basis for the public's trust in journalism – aiming for neutrality and letting both sides be heard – needed to be abandoned in order to save the planet. The initiative resulted in 220 global media outlets, including newspapers and magazines, radio and TV channels, educational institutions, and journalists, committing themselves to a week of 'Covering Climate Now' before the United Nations Climate Action Summit in New York starting on September 23rd. The abandonment of the neutrality principle, labeled "false pretense of objectivity" by climate activist Naomi Klein, has since gradually become an accepted norm in media across the world, without any further public debate.
Only a couple of months later (in May 2020), the United Nations truth-controlling initiative Verified engaged actors like the World Economic Forum's board member and former Rockefeller Foundation trustee Yo Yo Ma to "deliver life-saving information and fact-based advice".
As the world confronts its biggest challenge in living memory, there has never been a greater need for accurate, verified information. Like the virus itself, misinformation spreads from person-to-person, heightening the risk to health and spreading fear and division.
To deal with this, Verified has launched campaigns such as "Zwakala – I do it for you" (where young people in South Africa show solidarity by wearing face masks, distancing themselves socially and obediently taking their vaccine doses) and "Team Halo" which is run together with the "Vaccine Confidence Project"at London's School of Hygiene and Tropical Medicine, with funders such as GlaxoSmithKlein, Johnson & Johnson, Merck and The European Federation of Pharmaceutical Industries and Associations, to provide" accurate "information on vaccine reliability and efficacy.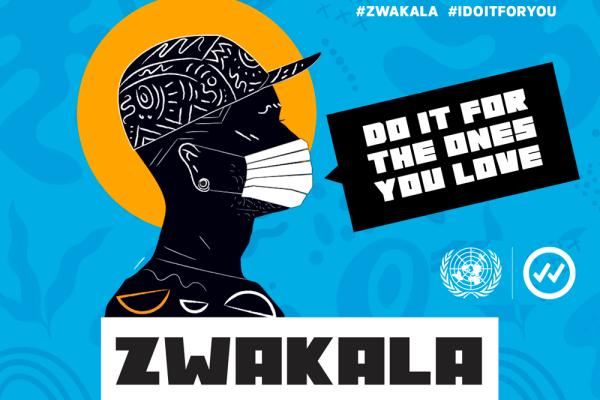 It's all about persuading people to accept the syringe. There is no independent analysis or debate here. Instead, the whole thing is closely intertwined with the pharmaceutical industry, which benefits from the fact that truths are kept secret and swept under the rug.
Verified was launched as an initiative to manage COVID-19, but their mission also concerns the fulfillment of Agenda 2030 in general. An agenda that is about abandoning the sovereignty of nation states in favor of a society where decision-making is instead handled across national borders.
We must decide to put humanity before national agendas. Unless all of us are safe, none of us are safe. We must work together as one world to step up to the challenges that will define our generation
The founders of Verified are the United Nations and Antonio Guterres together with the entrepreneur Jeremy Heimans and his organization Purpose. Heiman, who started his career with the consulting giant McKinsey, was also a co-founder of the global activist organization Aavaz. In 2011, he was named a Young Global Leader by WEF and has also chaired the World Economic Forum's Global Agenda Council on Civic Participation.
Verified funders are Ted Turners UN Foundation, IKEA Foundation and eBay founder and Young Global Leader Pierre Omidyar's foundation Luminate, while the information is disseminated through partners such as TikTok, Facebook, Twitter and Spotify (the founders of the latter three were also Young Global Leaders).
Purpose started in 2009 and claims to create change from the "bottom up" by building campaigns in current areas such as climate, LGBTQ, racism, food, energy, etc. As usual, however, it all has little to do with real grassroots movements. This is the professionalized version where activism is created directly from the top to change the narrative where it "means the most." Purpose ideas are based on cybernetic management techniques developed at McKinsey to achieve as much impact as possible (read more about this in my book Rockefeller – Controlling the Game) .
The customers are companies and organizations such as the UN, WHO, Bill & Melinda Gates Foundation, IKEA, Rockefeller Foundation, Bloomberg Philanthropies, Google and European Climate Foundation. It is these incredibly powerful actors who drives the agenda of change.
To build on this concept, Guterres also proposes "envisioning the future exercises" where groups that are often overlooked (such as women, young people, minority groups and the disabled) should have a say in decisions that affect them.
This is a method used by the Office of the UN High Commissioner for Human Rights. Their educational material describes how common goals can be achieved through future exercises where everyone can feel involved.
…the plenary can build a common vision with the contributions from the different groups through a consensus process. In this case, the envisioned future will be the result of a fully collective process, with more ownership from the entire group.
The question is, however, whether it is not rather a method of directing and using these groups as support troops for the UN agenda? For whom sets the agenda? How likely is it, for example, that issues that criticise climate policy or experimental mass vaccination programs may be discussed? The UN has already decided what is "true" on these issues and would not tolerate any dissenting voices.
The Dutch farmers or Canadian truck drivers affected by health mandates and climate measures would hardly be allowed to voice their opinions. Instead, other marginalised groups are used and provided with pre-printed picket signs and led by UN-loyal activists to gain support for and legitimize the agenda. All this while the UN as an organisation was created from the beginning by and even today is supported by the richest and most powerful actors in the world.
The last part of the Build Trust commitment is to create a common structure for financial integrity, which indicates that all transactions will be monitored digitally, for example through the application of digital ID and Blockchain, in order to combat tax fraud, crime and "financing terrorist activities". Since 2018, The Global Coalition to Fight Financial Crime has been working to create a more efficient system. Among the members are the think tank Atlantic Council, Interpol and of course WEF.
This can also mean that people and organizations that disseminate "false" information, do not follow UN mandates or are involved in other activities that are disapproved of by the authorities, are suspended from their financial services. During the protests in Canada, for example, fundraising for the benefit of truck drivers were blocked and more than 200 bank accounts were frozen for people who supported the protests in various ways. This procedure has also been used against Russian citizens residing in Europe and the United States after the invasion of Ukraine.
The signs are clear. We are rapidly moving towards a digital slave system where no divergent views will be tolerated. Several nations, including Canada, have already started to introduce national bills for tighter regulation of social media and we can expect more to come.
Jacob Nordangård, PhD Technology and Social Change
Read more about the background and context in Rockefeller – Controlling the Game (order from Pharos Webshop).
In the next part, I will analyse Our Common Agenda's commitment number seven: Improve digital cooperation.
---
Support our work! Now we need, among other things, help with financing the publication of the English edition of The Global Coup d'état and a paperback version of this series of articles.
---
© Stiftelsen Pharos. May not be republished without permission (contact us) but feel free to share.
Introduction: Our Common Agenda – Multilateralism With Teeth
3. Promote Peace and Prevent Conflicts – Surveillance from Space
4. Abide by international law and ensure justice: Digital Identification